Farmhouse Facelift : Corus Entertainment April 2nd 2019  For Immediate Release
In bustling cities across the country, home buyers are realizing the best way to slow things down is to buy the farm – literally! Old farmhouses are often spacious, historic treasures with loads of potential, but restoring them to their former glory with modern amenities can be a massive undertaking. No one knows more about farmhouse living than renovation experts and siblings Bill Pearson and Carolyn Wilbrink. Bill (the contractor) and Carolyn (the designer) grew up on their family farm and know how to make the most of a rustic, rural lifestyle. Now, they're using their construction and design expertise to restore homes for clients in their beloved hometown, one farmhouse at a time. With Carolyn's gorgeous designs and Bill's custom craftsmanship, this brother and sister duo are breathing new life into rural homes. Farmhouse Facelift is produced by Sonar Entertainment in association with Corus Studios for HGTV Canada.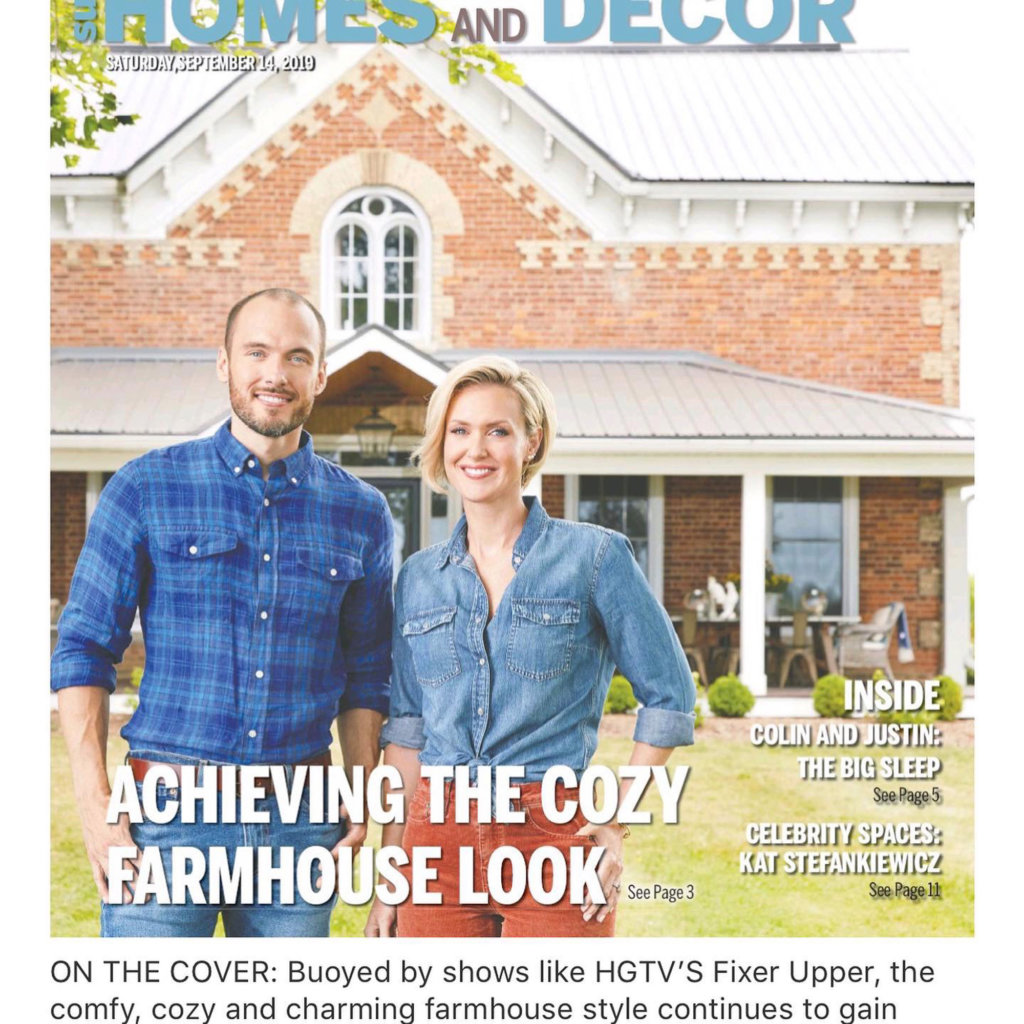 In September 2019, Carolyn and the CW Team were featured in an issue of the Toronto SUN, detailing their latest Burford project, partnership with HGTV, their upcoming show 'Farmhouse Facelift' and other plans for the new year. 
Cottage & Bungalows Magazine
Inside Cottages & Bungalows Magazine
Copyright © 2020 CW Design & Co.​